We believe in our universe's magic. We believe in the natural healing remedies our earth continues to provide us with. We understand the effects and capabilities of powerful crystals and precious stones. But even more than that, we believe that every person radiates their own brilliant light.
LEARN MORE
Whispers of Love
I've experienced an amazing connection with Dina and her beautiful work! As an artist myself, I fully appreciate her skillful craftsmanship and can truly connect spiritually to her jewelry. I also love how I can rock them with different kinds of outfits. I feel amazing wearing them and glow with beauty and inner peace.

Maria J.R.
My beautiful Be The Light Mala chose me! These powerful crystals help me bring awareness into my body, mind, and spirit. These high-quality stones hold pure vibrations from Mother Earth. I am very thankful and excited to keep adding more to my collection. Gracias, hermana de Luz!

Vidi R.
Be The Light Malas are made with such love. I have purchased a few of these magical malas and every time I wear them (which is almost daily), I feel warmth, love, and comfort encompassing my soul. Dina exudes love and light. Her smile can light up a room and she truly loves what she does. Her energy is pure and she pours that into her work. You will not be disappointed when you purchase one of her amazing malas.

Krista S.
I love my Be The Light Mala! I've incorporated it into my daily meditation practice for a deeper connection with myself and the universe. Dina's love and passion for what she does is evident in every beautiful mala and bracelet she creates.

Denise
Be The Light Malas are wonderful living expressions of spiritual art. I stumbled upon them on Instagram and purchased my first one the next day at a boutique in Ft Lauderdale. I have collected a few since and each one serves me in its own unique way. I use them to reflect everyday, especially during stressful moments. I smile each time I see sneak peaks of her new creations and can't wait to see the new upcoming collections. I always look forward to dropping by Dina's trunk shows so I can see my dear friend and bring a new mala home.

Priscilla B.
I keep my mala on display in my bedroom where I can easily reach for it during anxious moments or before meditation. All of Dina's positive energy seems to have been absorbed into the crystals, making them even more powerful. I absolutely love it!

Samantha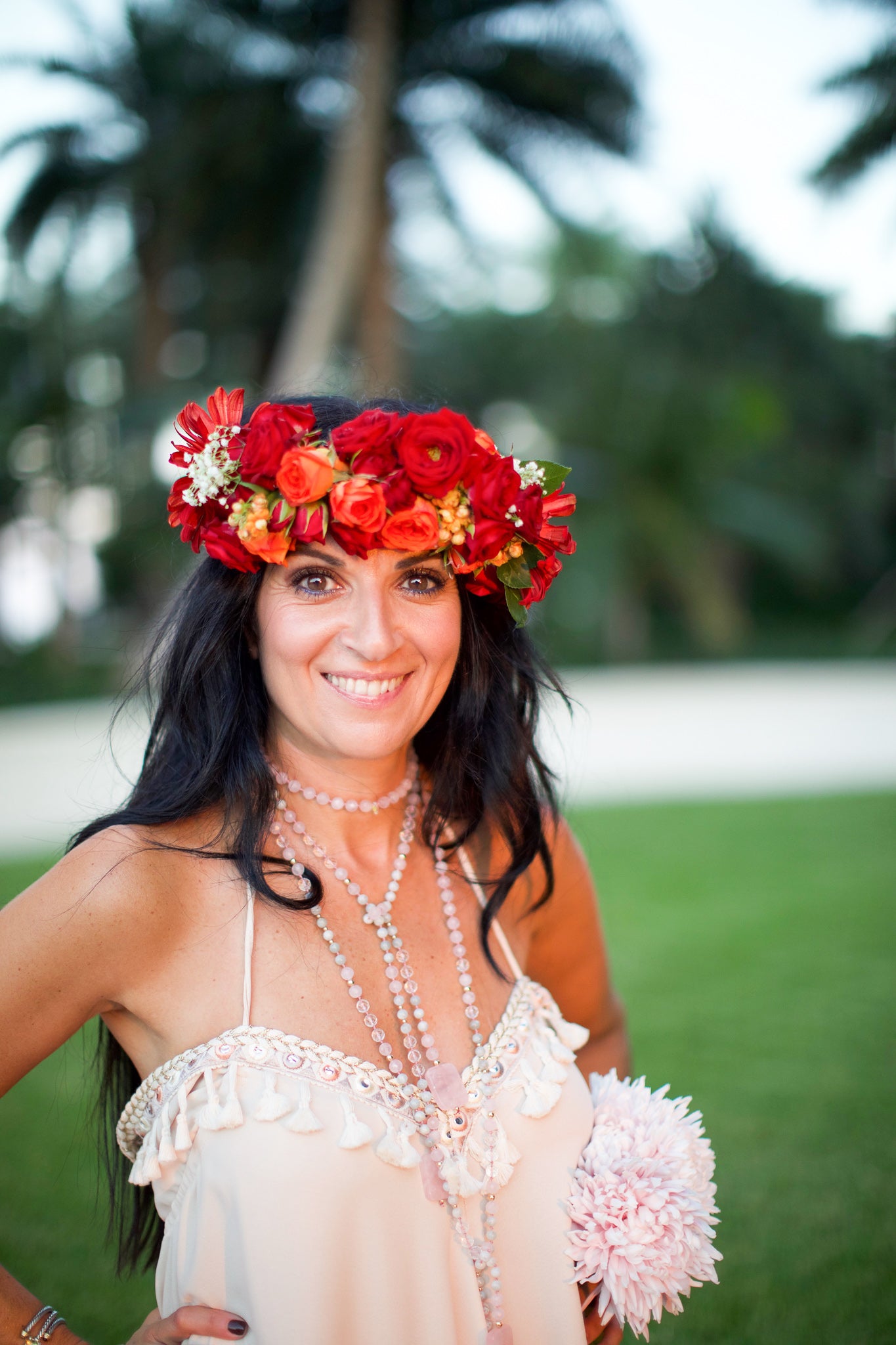 MEET THE ESSENCE
Be The Light Malas is more than just jewelry. Our mission is to provide wellness and positivity through the power of authentic semi-precious gemstones & crystal jewelry.
ABOUT DINA